World Autism Acceptance Week – 27th March – Sunday 2nd April 2023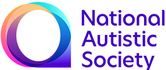 We're here to help the 700,000 autistic people in the UK and their families. Be it running specialist schools, campaigning for improved rights or training companies on being more autism-friendly, we are dedicated to transforming lives and changing attitudes.
We campaign to champion the rights and interests of autistic people and their families, making sure national policy and legislation reflect their needs.
Click Here for More Information or to Get Involved.