Thrive and Drinkaware: Alcohol and Mental Health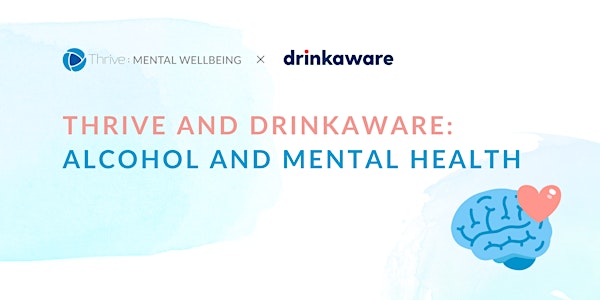 The session will cover:
What are harmful drinking levels – the facts
The link between alcohol misuse and mental health
Change starts with you – the culture change in organisations
Establishing sustainable alternatives
Resources available to support yourself and others
Panel Q&A opportunity
Our Speakers
Dr Adam Huxley – Consultant Clinical Forensic Psychologist and Co-Founder of Thrive: Mental Wellbeing
Adam is a consultant clinical and forensic psychologist registered with the Health and Care Professions Council (HCPC), Associate Fellow of the British Psychological Society and a chartered scientist. He has over 20 years of clinical experience in a variety of settings including the NHS, independent sector and third sector organisations. Adam has led national services and worked as a senior manager for the past 12 years.
Annabelle Bonus – Research and Insight Director at Drinkaware
Annabelle is an experienced social researcher with a record of applying behavioural science to policy problems and running and designing robust randomised controlled trials. Annabelle joined Drinkaware in 2020 and leads the research team.
Adam Jones – Business Development and Partnerships Director at Drinkaware
Adam joined Drinkaware in 2019 after previously running a successful family food business. Adam is responsible for Drinkaware's funder and partner relationships, new business development, and public affairs.
Click Here to Register your place