On Your Feet Britain – 27th April 2023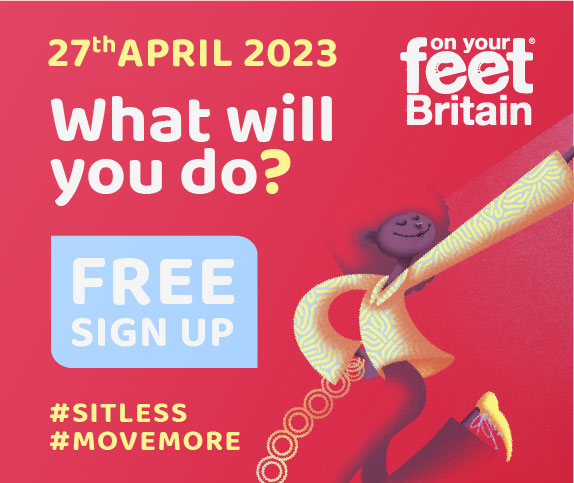 Growing international scientific research evidence concludes that excessive and prolonged sitting (irrespective of your level of physical activity) can lead to increased risks of:
1. Heart disease
2. Diabetes(T2)
3. Mental Health
4. Cancers
5. Backache
6. Thrombosis
7. Obesity
8. Muscle degeneration
Active Working™ provides thought leadership and has spear headed the drive for change in the office working environment working together with government, medical science, health charities, employers and suppliers.
Click Here to get Involved.