Mental Health Awareness Week – 15th May 21st May 2023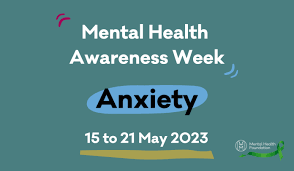 Focusing on anxiety for this year's Mental Health Awareness Week will increase people's awareness and understanding of anxiety by providing information on the things that can help prevent it from becoming a problem. At the same time, we will keep up the pressure to demand change – making sure that improving mental health is a key priority for the government and society as a whole.
Click Here for more Information or to Get Involved.