Importance of Sleep on Your Mental Health – Thrive Live Webinar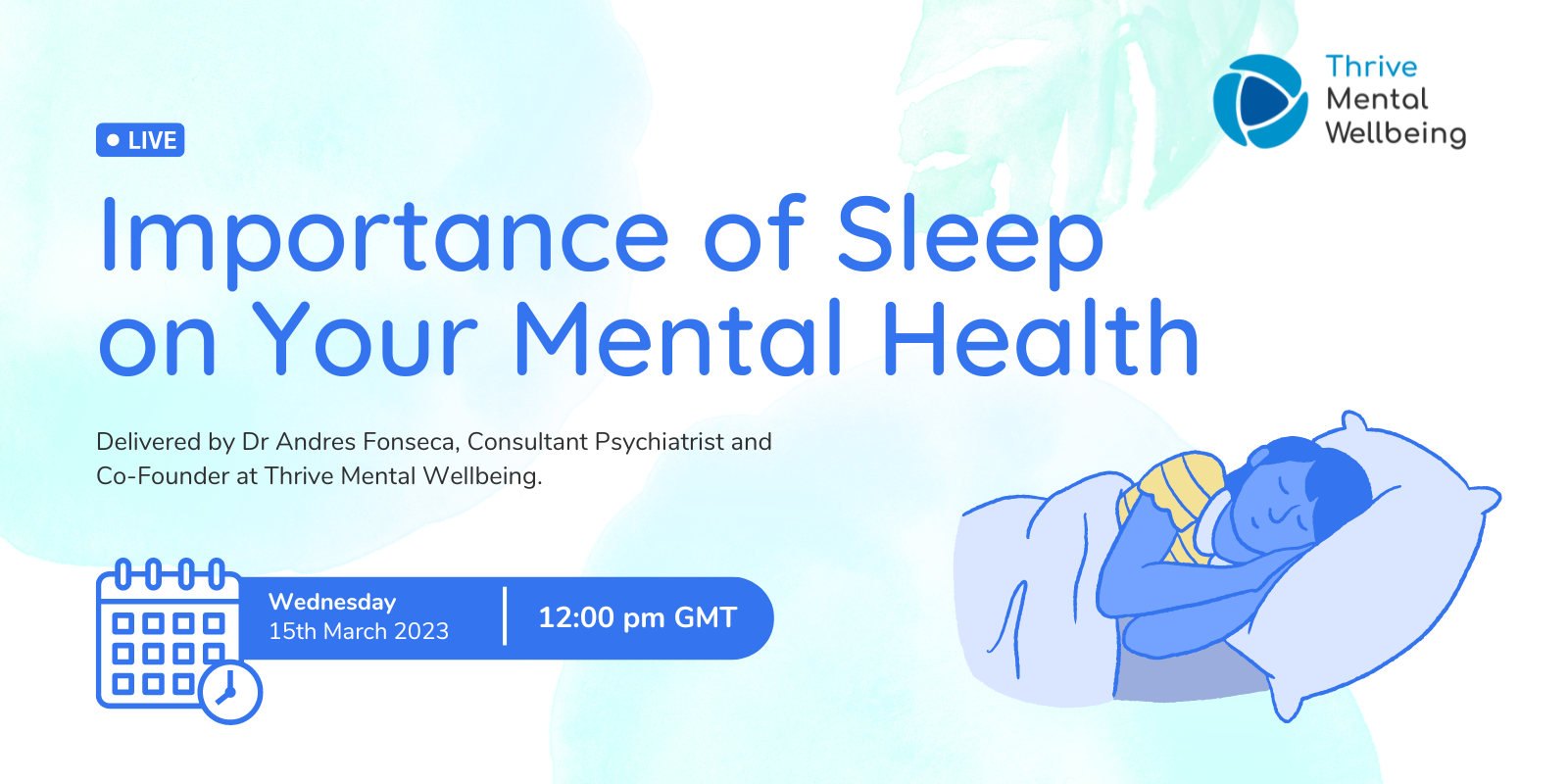 Delivered by Dr Andres Fonseca, Consultant Psychiatrist and Co-Founder at Thrive Mental Wellbeing.
What topics will be covered:
Why is sleep important?
What is the best way to get a good night's sleep?
When should you seek help for sleep problems?
Click Here if you missed the main event
Click Here for the Slides to the Webinar