Hepatitis C in the workplace webinar – everything employers need to know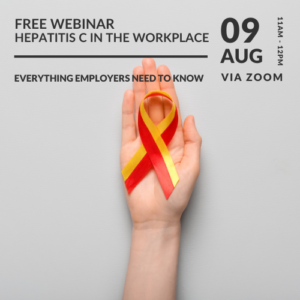 Public Health England estimate that up to 95,600 people in the UK could be unaware that they are infected with hepatitis C (HCV), which can be fatal if left untreated. To help to raise awareness of this life-threatening condition, we will be hosting a free webinar, Hepatitis C in the Workplace – Everything Employers Need to Know.
Taking place on Wednesday 9th August, the webinar will be hosted by Medigold Health's Occupational Health Physician Dr Sarwar Chowdhury and Head of Drug, Alcohol & Laboratory Services Jo Hughes alongside The Hepatitis C Trust's Director of Prison Services, Sean Cox.
Click Here if you missed the main event