Eating Disorders: Support in the Workplace – Thrive Live Webinar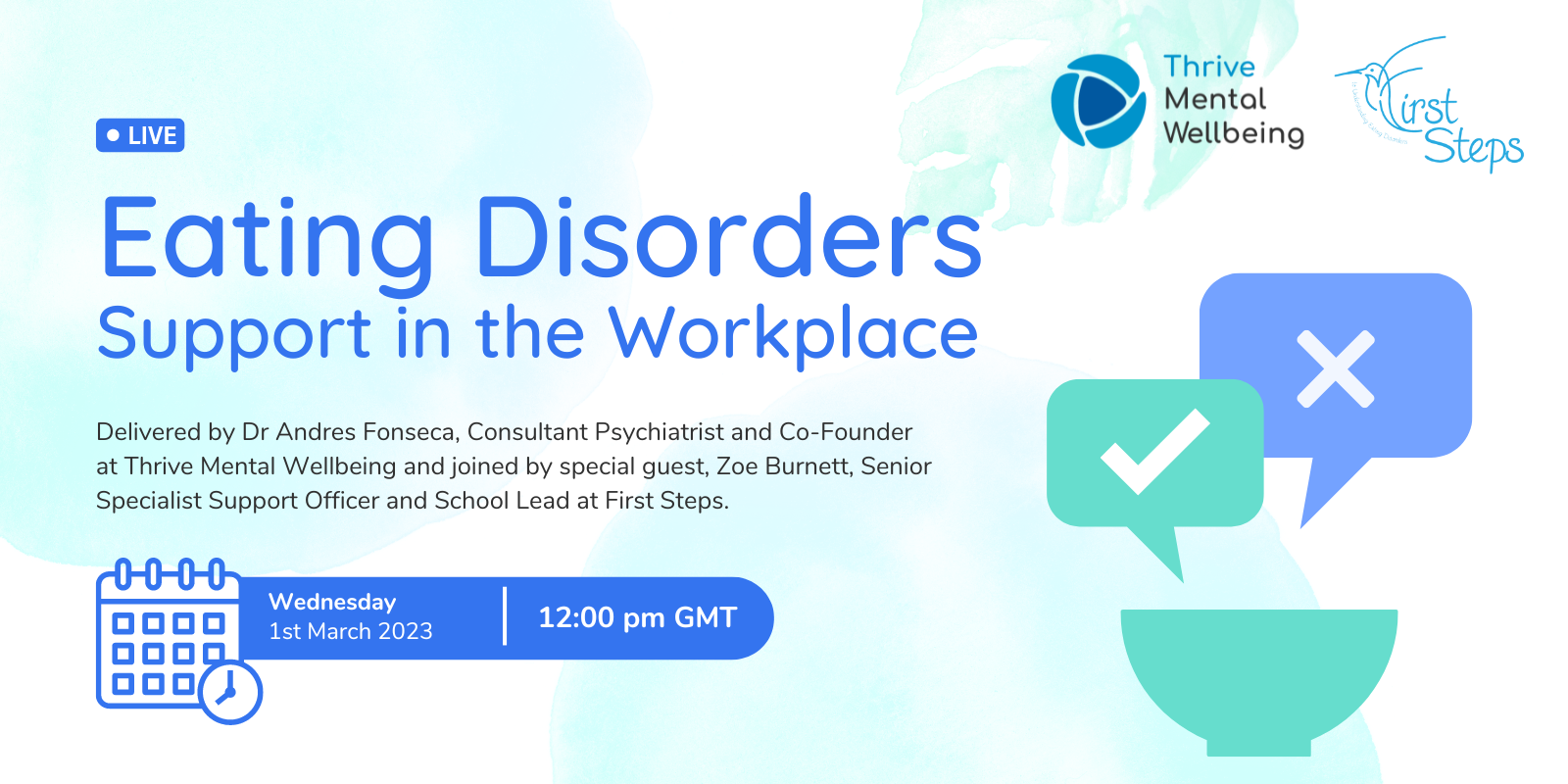 Delivered by Dr Andres Fonseca, Consultant Psychiatrist and Co-Founder at Thrive Mental Wellbeing and joined by special guest, Zoe Burnett, Senior Specialist Support Officer and School Lead at First Steps.
What topics will be covered:
Eating Disorders – how they present and how to manage them.
How employers can support individuals in the workplace.
Click Here if you missed the main event
Click Here for some resource Material