COPD Awareness Month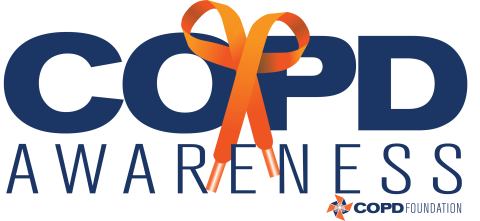 Each November, the COPD Foundation and its community increase the focus on building awareness for chronic obstructive pulmonary disease (COPD). This year, the Foundation's COPD Awareness theme is Lace-Up for Lungs.
COPD, or chronic obstructive pulmonary disease, is an umbrella term used to describe chronic lung diseases, encompassing emphysema, and chronic bronchitis. The disease is characterized by increasing breathlessness.
Unfortunately, the disease can progress for years if it is undiagnosed. It's important to talk to a health care provider as soon as you experience symptoms, which can include increased shortness of breath, frequent coughing, wheezing, chest tightness, and unusual tiredness. Your health care provider can order a Spirometry test and help you establish a COPD care and management plan.
Currently, COPD is an incurable disease; however, a person diagnosed with COPD who receives the correct diagnosis and treatment can breathe better, thrive, and enjoy their quality of life.
Click Here for more information.